The upgrade of my LoRaWAN Node is finally here!
The LoRaWAN Node is a compact, universal and affordable LoRaWAN Node with a powerful Arduino compatible Atmel Atmega1284P microcontroller. The dimensions are only 41 x 26 mm!
The new "TvB LoRaWAN Node Rev.2b" with RN2483A
The node supports the most popular LoRa transceivers like the RN2483/RN2903 and RFM95W variants.
It has the same features as the previous version but is't more user friendly. Some other small changes were made to make for easier manufacturing.
Features:
Microcontroller

Atmel Atmega1284P-AU (Arduino compatible)

Size
Operating voltage

3.3V (fixed LDO regulator)

I/O pins

24 available pins (Digital I/O, Analog input, PWM, UART, SPI & I2C)

Flash memory

128 KB (4x more than Arduino Uno)

SRAM

16 KB (8x more than Arduino Uno)

EEPROM

4 KB (4x more than Arduino Uno)

Clock
Power

Max 6V DC input
Single cell 3.7V LiPo battery

Charging

(Solar) Charge controller for single cell Li-Ion & LiPo batteries with orange charging LED (up to 500mA charge current with max. 6V input)

LED

Dimmable RGB LED + blue LED

Supported LoRaWAN transceivers

HopeRF RFM9X
Microchip RN2483 / RN2903 (High-band only)

Antenna

U.FL and/or SMA connector, or a simple copper wire as antenna

Programming

5 pin programming header for USB to Serial converter (individual jumper cables required!)

Extra

Default JST 2.0 battery connector
Build-in voltage divider for measuring battery state
Onboard reset switch
Breadboard compatible headers
Arduino library with starters examples
Low power sleep functions available (35uA in deep sleep)
Details about the previous version can be found here in this earlier post.
LoRa transceiver
As described above the hardware supports 2 different wireless LoRa modules. Yes! That means you can pick the one you like most!
U.FL or SMA antenna
Breadboard compatible
Pinout
Interested in the hardware?
I'm now on Tindie!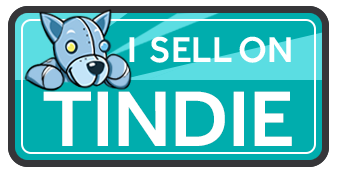 Check out the Tindie page of the TvB LoRaWAN Node
Tindie is ideal for small orders, please note that using Tindie is not "free" for me. If you're interested in more than a couple of boards don't hesitate to contact me for more info, better pricing & direct orders!
What's included?
The hardware includes extra headers, SMA antenna connector, Arduino library, starters examples & support. Please note: You will need some soldering experience & a soldering iron with a round tip <= 1 mm.
Only shipping within Europe!